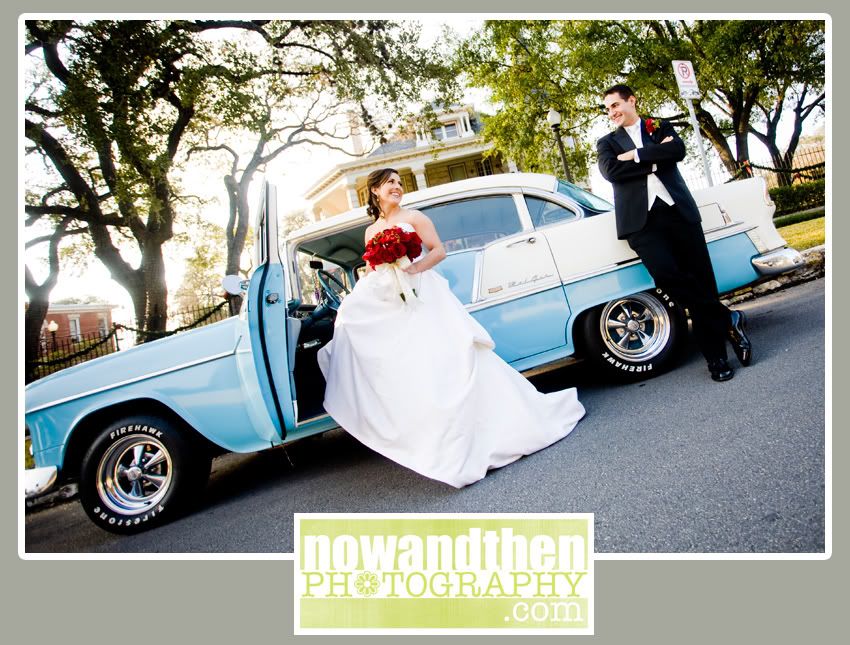 (Check out
Lisa's
blog for more pics from their wedding)
Getting to Emily and Jordan's ceremony was an adventure. We left the garage the wrong way and had to hike around the block to finally get to the entrance. Then we played back and forth between the church lady and the wedding coordinator on which way to get into the ceremony. We joked with Kandis the whole time that all this hiking and walking would probably put her in labor, but no such luck. We spent another 10 minutes going back and forth before we finally sat down, just before the bridesmaids were going to walk down the aisle.
Emily and her dad
Another pretty church
Saying their vows
The getaway car
Chauffeur/Ring Bearer
They only got away to the parking garage and we ran in to them on our way out
On to the reception:
The Caswell House
Emily and Jordan making their entrance.
Some details:
Group pictures
Another, John got left with the camera for five seconds
Erin flashed me!
This is John's way of saying he's been to way too many weddings this year.
First dance
Our crazy drinking pictures
I just love Jordan's face in all these
A bunch of randoms from the night
and no, not even for Emily and Jordan did I do the Cupid Shuffle
The required me and John shot
Naughty Knotties
Congrats you two! You guys are so freakin' cute and I'm so glad we could be part of your day (again). Hope you're havin' fun on the Honeymoon! Can't wait to hear all about it when you get back. I'm also going to hold your wedding gift (not exactly fair as we forgot it at home) until you guys make another trip our way.